MY3DVISION has became a member of the Branding Association Malaysia
Tags: 3D technology 2016; 3D rendering architecture; 3D rendering Kuala Lumpur; 3D visualization and animation for architecture; Artus Ong; 3D architecture visualization; Branding Association of Malaysia; Malaysian brands; Malaysia SME; Datuk Eric Chong; Dato' Sri Vincent Tiew; Matrade; Malaysia networking; Ong brothers
MY3DVISION the Top 3D Animation and Technology Solutions Provider for Property Developers have been officially installed as Life Members of the Branding Association Malaysia (BAM) during their Broadway – A Night at the Theatre gala dinner last Monday. It was a great night and definitely one to remember! In the words of BAM's Gala Dinner organising chairperson Dato' Sri Vincent Tiew, "It's truly encouraging to see top Malaysian brands hopping onto our Malaysian branding bandwagon and working together with all of us for the common good as well as to promote Malaysia as a branding hub for ASEAN."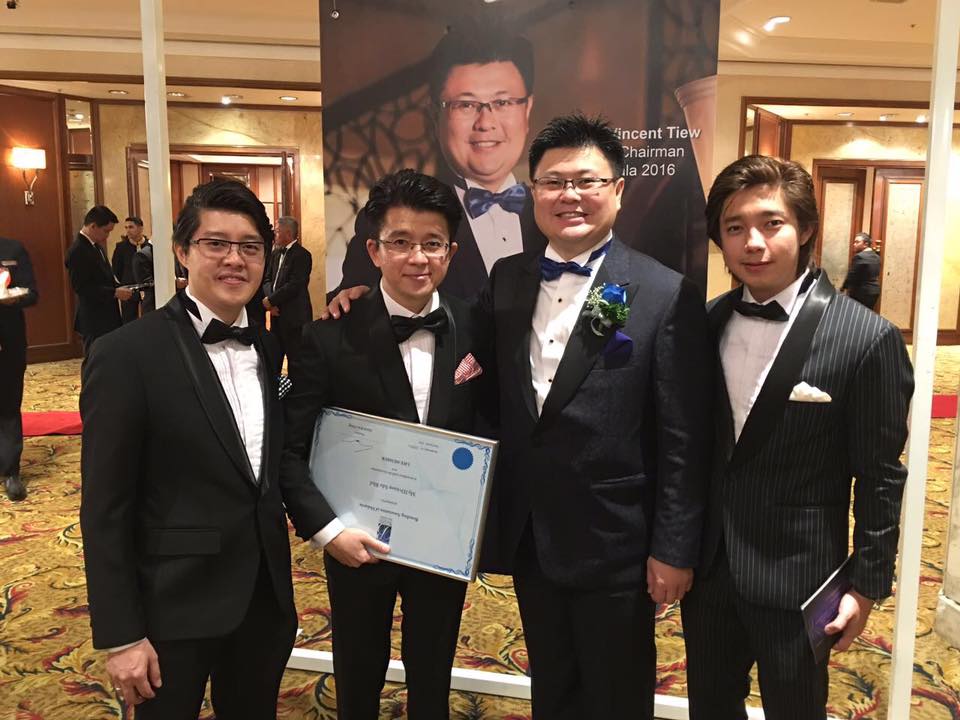 The event celebrated 16 years of Branding Association of Malaysia being at the forefront of a bold branding movement – internationalization – which has inspired hundreds of SMEs in Malaysia to embrace branding in their pursuit of entrepreneurship and business expansion…

President, Datuk Eric Chong said, "Branding Association has been working on expanding its international outreach over the last few years and we have seen some great results. We have now reached out to 30 countries, thus our members are now able to gain access to these markets much more easily than before. This is done through regular courtesy calls to embassies as well as trade missions to various countries in collaboration with Matrade. We have also amended our constitution to welcome international brands on board as our Associate Members."
The 16th Anniversary Branding Gala was attended by dignitaries from 10 over countries, government officials, business leaders, brand owners, CEOs as well as special friends of the Branding Association of Malaysia. This event served as a networking platform for friends and acquaintances old and new, but also as a splendid night enjoyed with great performances.
Thank you for having us and we definitely look forward to a life time as comrades in this branding journey!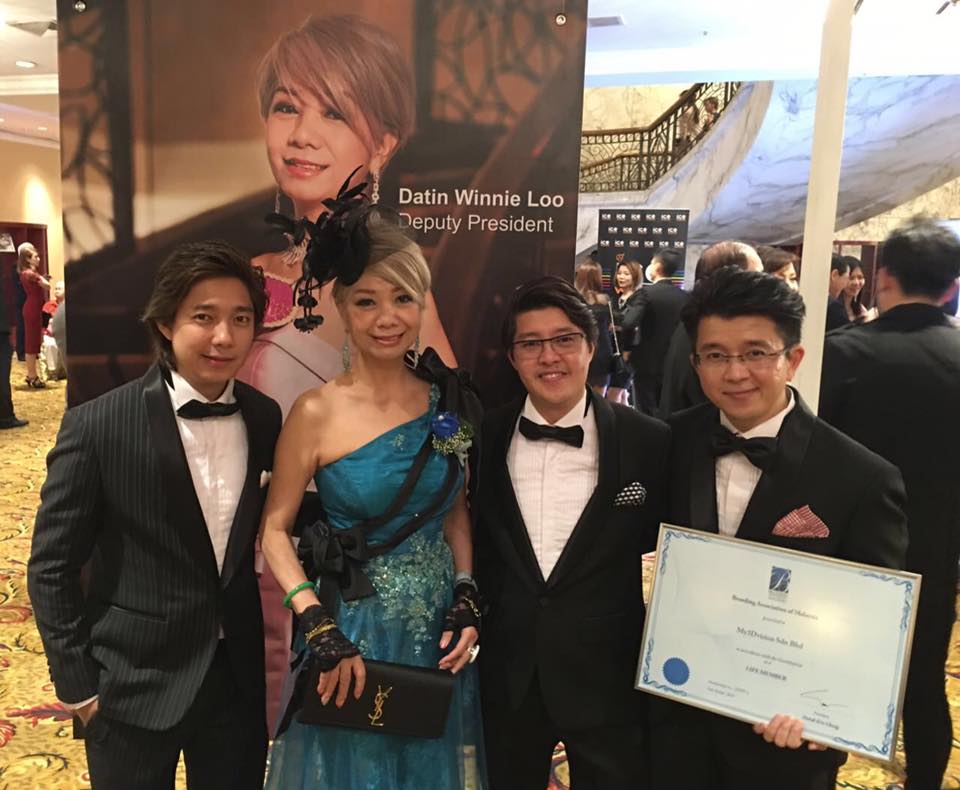 (From left:  Kelvin Ong, Winnie Loo, Sky Ong and Artus Ong)
Branding Association of Malaysia is formed into an association that caters mainly to the need of brands across Malaysia in achieving success both in the domestic and International arena.
The importance of a platform to share across ideas, strategies and branding tactics is a necessity for Malaysian brands to excel. Branding Association of Malaysia identifies this need and prepares Malaysian brands. Apart from achieving branding goals, the members will enjoy the benefits of being a part of unified voice that encourage effectiveness and change.
Branding Association of Malaysia is also the best vehicle to promote trust, cooperation among small and medium brands. This enables them to share across their branding strategies and gather more inputs in building towards a successful brand as a whole.
Last but not least, the Branding Association of Malaysia is an association that must be realized as a unified foundation with strong branding expertise in formulating and opening the gateway to the world for Malaysian brands.
http://www.brandingmalaysia.com/